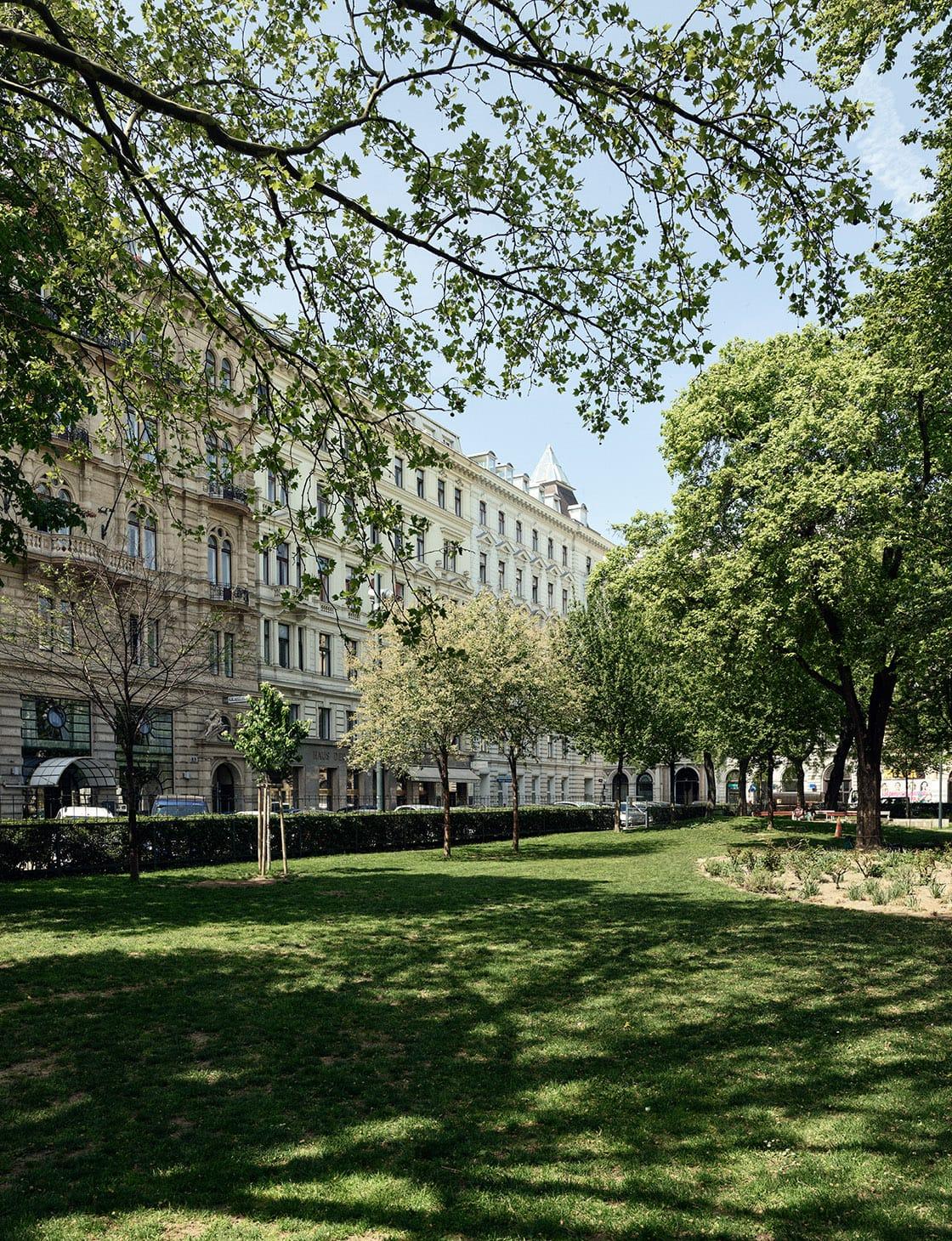 LIVING THE GOOD LIFE IN VIENNA
Relax in one of the well-kept parks during the day, shop for new collections in exclusive designer stores at the Tuchlauben, on the Graben or around Kohlmarkt, or simply enjoy a Viennese melange coffee in a traditional café: this is all the inner city. The timeless elegance of the turn of the century and the amenities of a modern European metropolis come together here.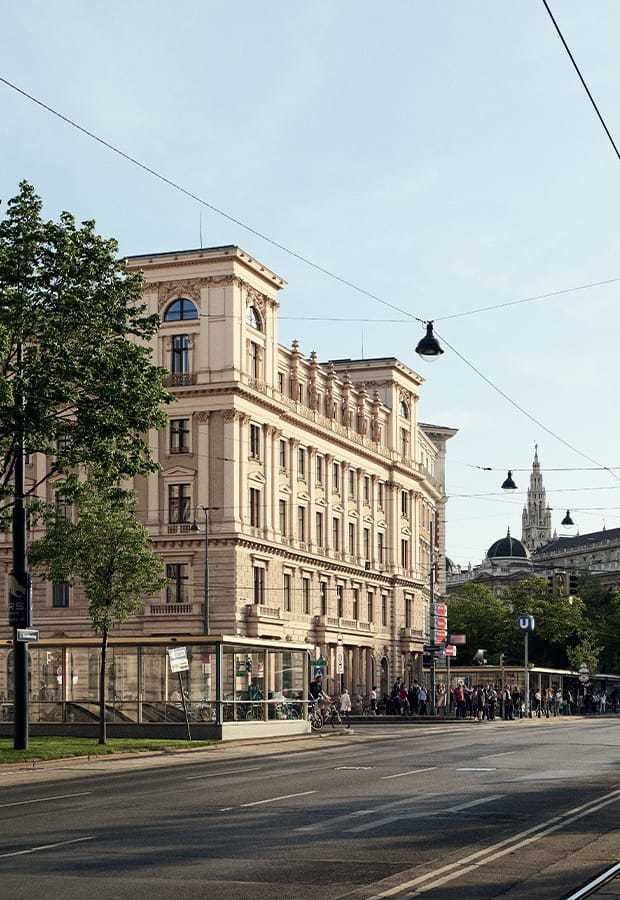 Other international cities may be restless, but the city's attitude to life on the Danube remains relaxed throughout. Here you can stroll through the city. World-famous attractions, renowned museums or restaurants with exciting concepts can be found on almost every corner. The small, picturesque alleyways, the magnificent fin-de-siècle buildings and the extensive parks are part of Vienna's quality of life, as is the feeling that you can experience the charm of a cosmopolitan city that has preserved its tradition.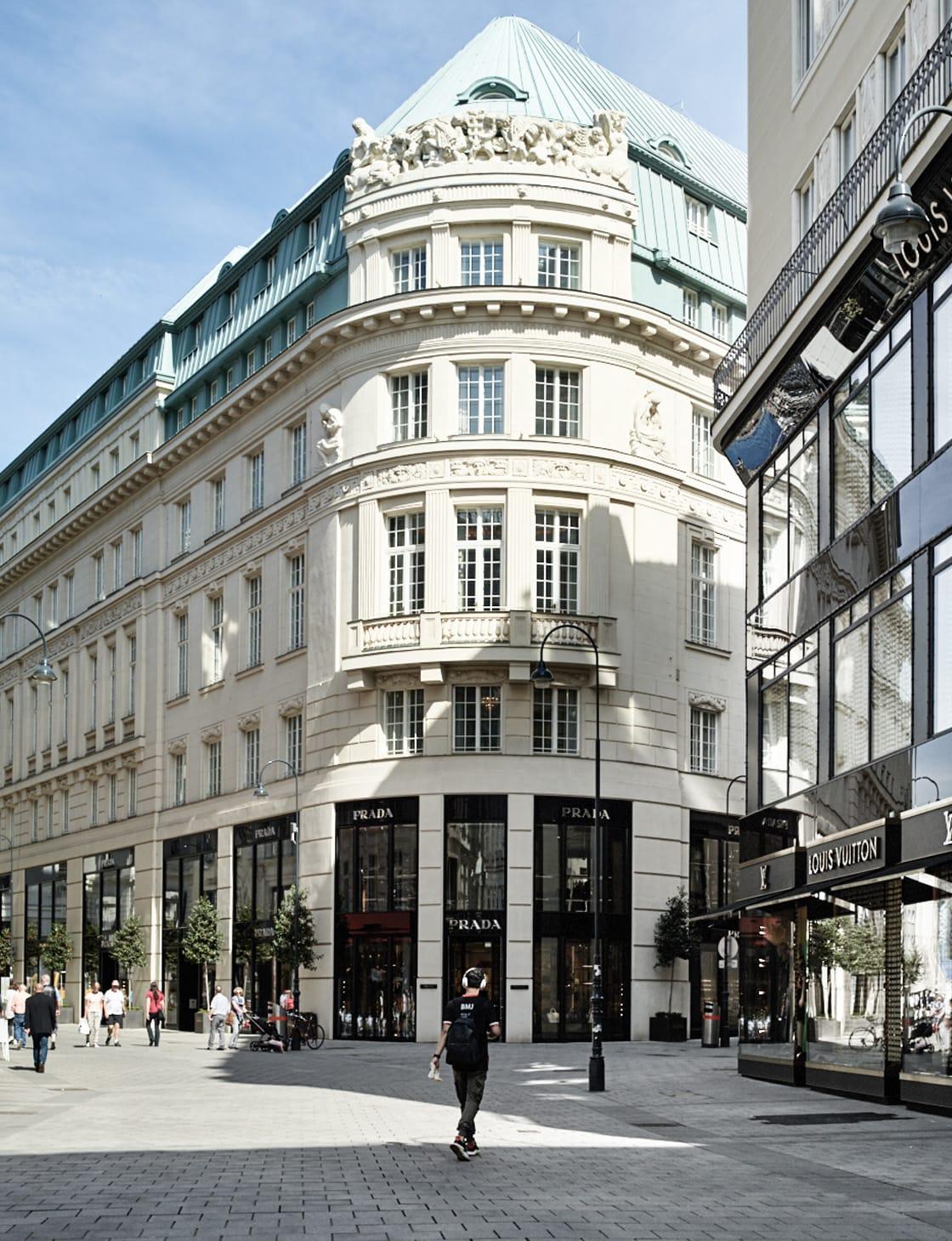 THE VIENNESE PROMENADE: EVERYWHERE ON FOOT
The luxury homes WERDER SIX are surrounded by the well-kept residential and business streets of the historic textile district. Here you can find local amenities, bars and restaurants and small parks in the neighbourhood. But you'll also find the major shopping streets, where international designers line up next to traditional Viennese department stores, which can be reached on foot in just a few minutes.
WERDER SIX —
EVERYTHING IN CLOSE PROXIMITY
Tram, bus or metro are within walking distance in a short time. So you can get from WERDER SIX to all attractive points of the city by public transport. By car, the optionally available parking spaces in the garage of the object guarantee relaxed parking in the house at any time. The airport can be reached in about 30 minutes.
U-BAHN, TRAM, BUS

3-5 min.

PARKING

In the object

AIRPORT

30 min.
Expand Map
THE GOOD LIFE - 12 TIPS

High end gastronomy, exclusive designer boutiques or internationally renowned cultural institutions. A selection of hot spots, targeted to the sophisticated lifestyle.